PIONEERS IN BAMBOO CONSTRUCTION
Our Bali based company has over a decade of experience building some of the most innovative bamboo buildings on the planet. Together with talented craftsmen and the IBUKU architecture and design firm we have built over two hundred unique structures. We are committed to delivering high quality buildings that improve our experience and our shared connection with nature. We are proud to be Bali's first major Bamboo construction company, that has initiated a new way of building with bamboo.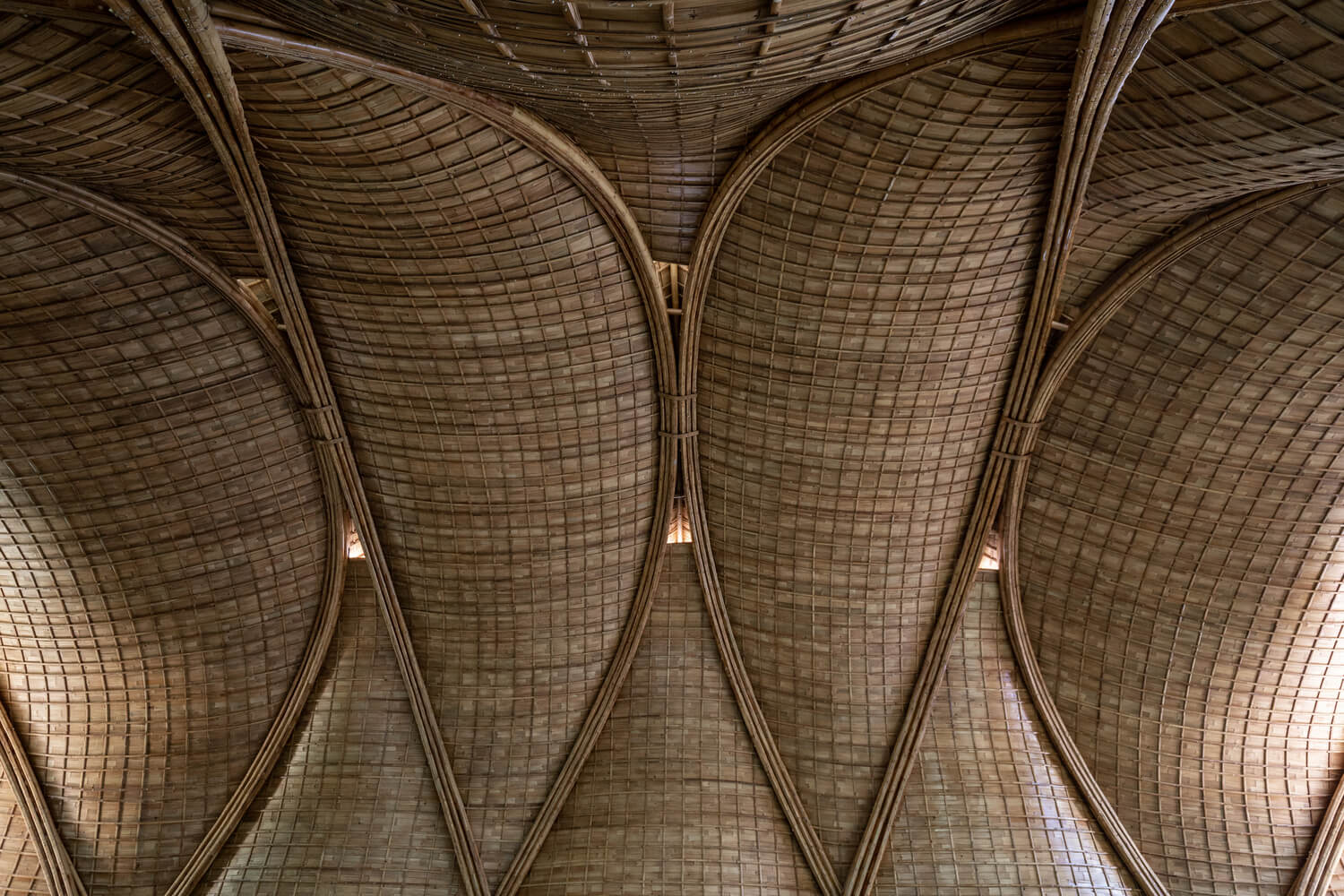 OUR MISSION
We can build a better world with Bamboo. Our mission is to deliver the highest quality structures and products, by assisting our clients in creating an innovative and regenerative future.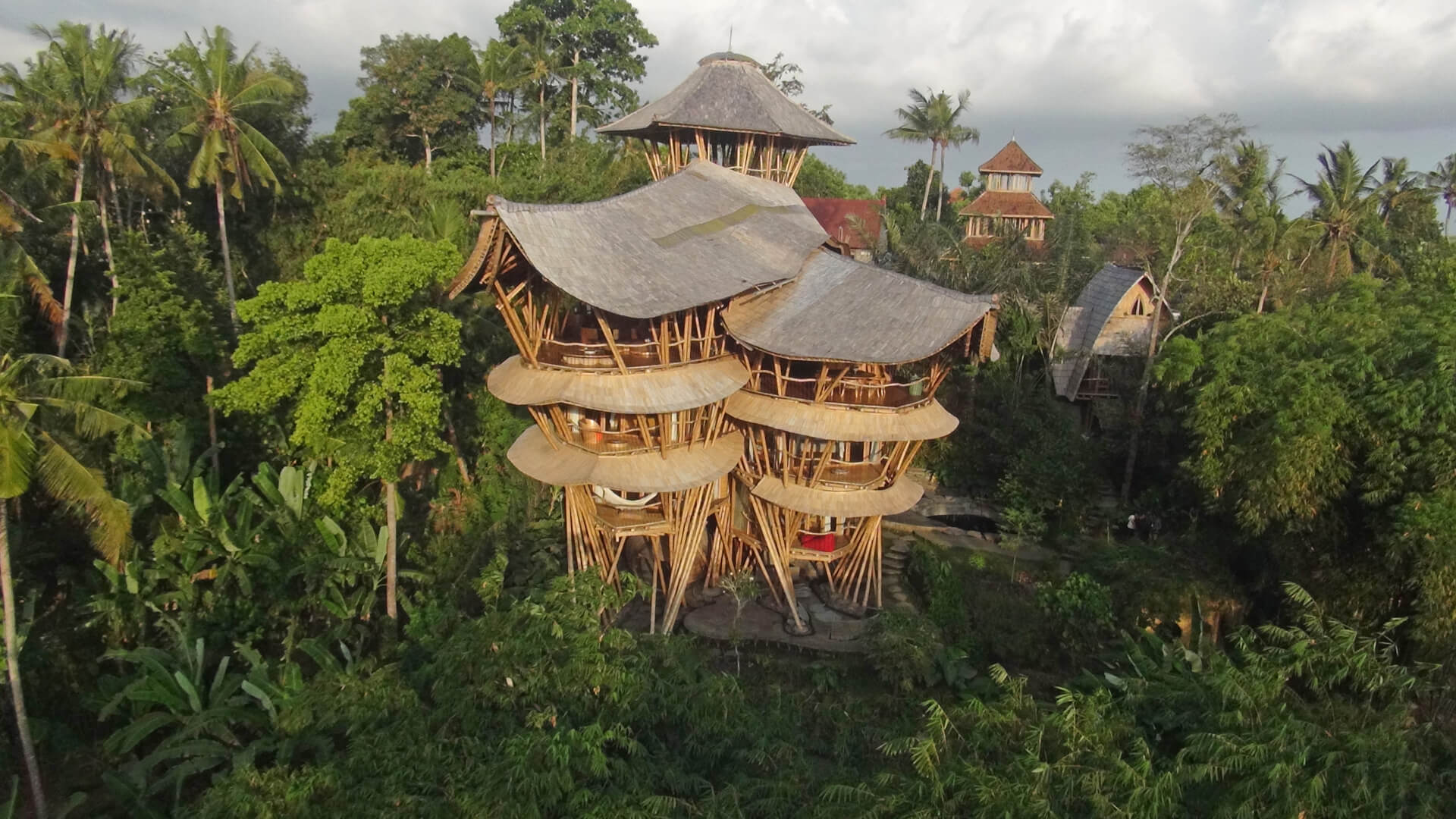 We specialize in creative bamboo construction, combining craftsmanship with modern design and engineering standards. From fantasy homes, to down-to-earth restaurants, and stunning classrooms that will make you want to go back to school, our buildings elevate our experience through a respectful connection with the environment. In our projects, we push the limits of bamboo construction and expand the boundaries of what we can build.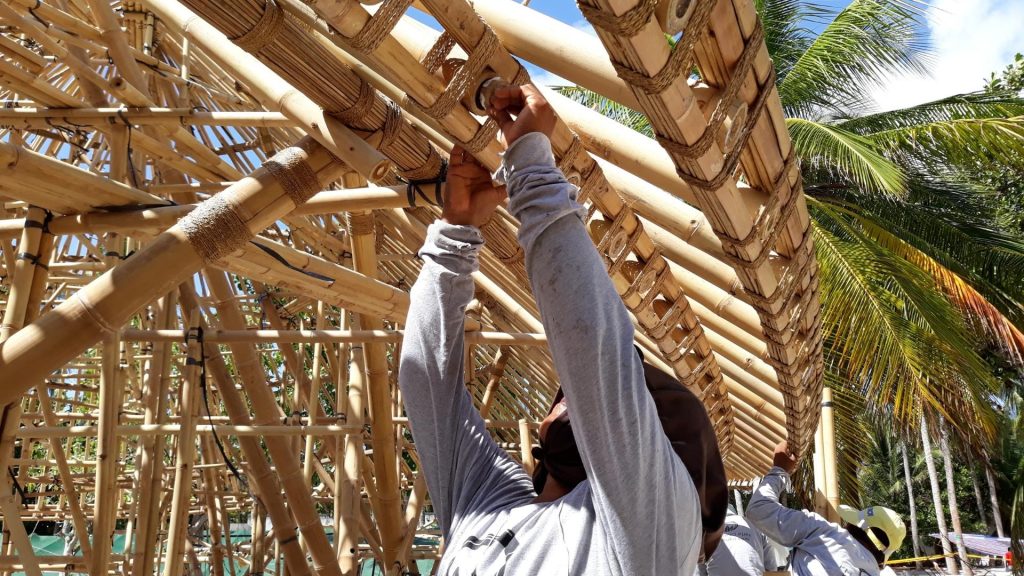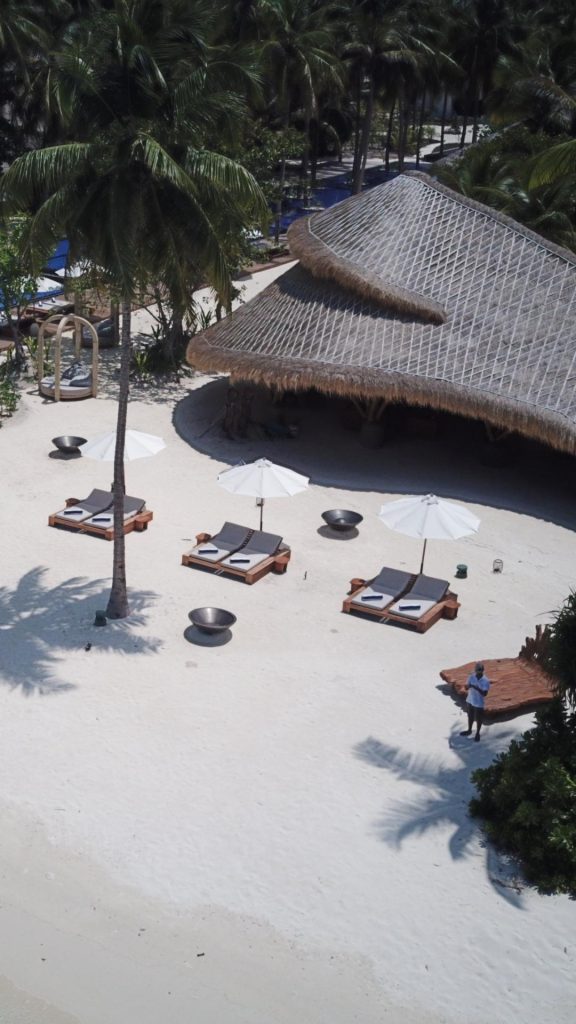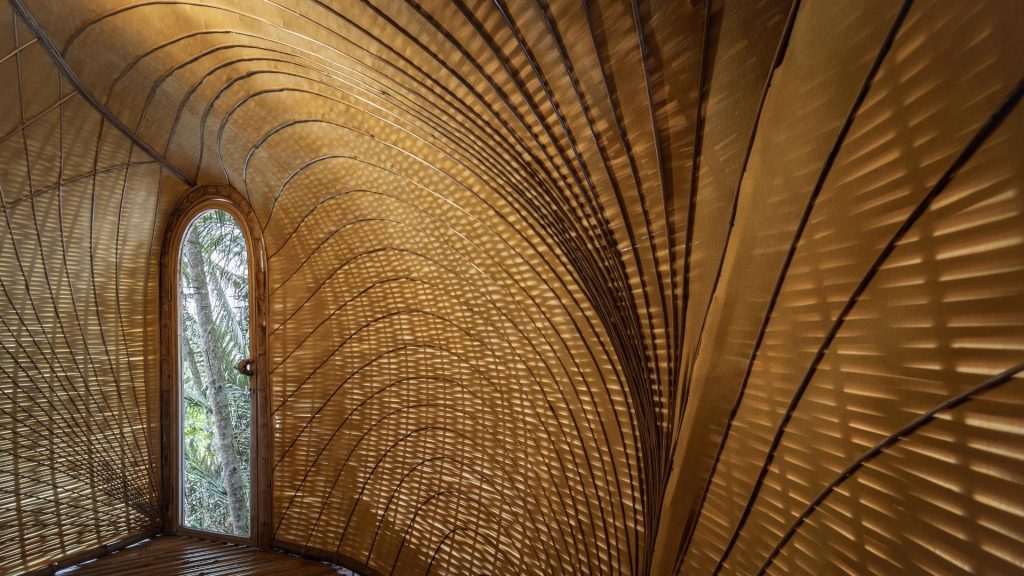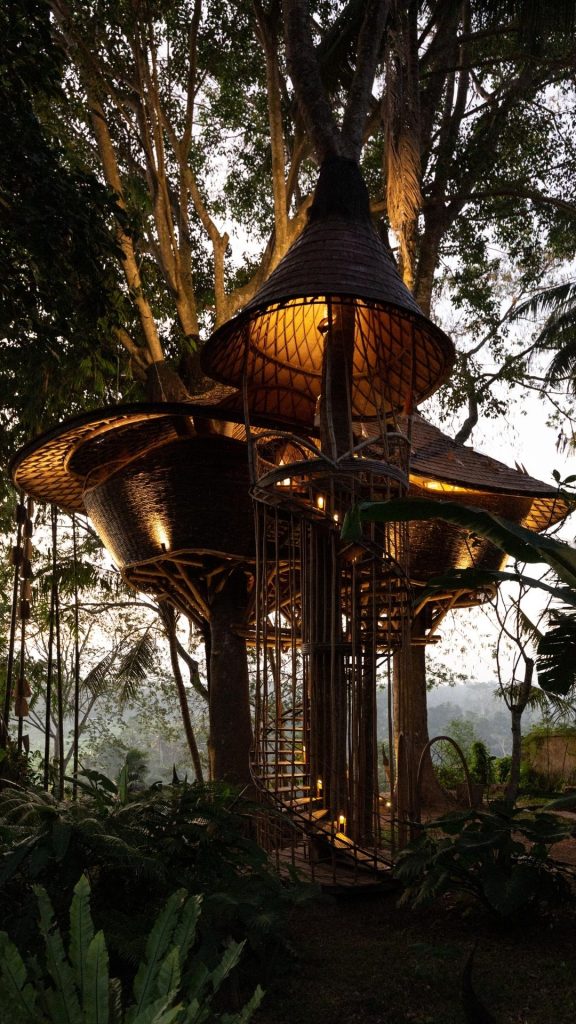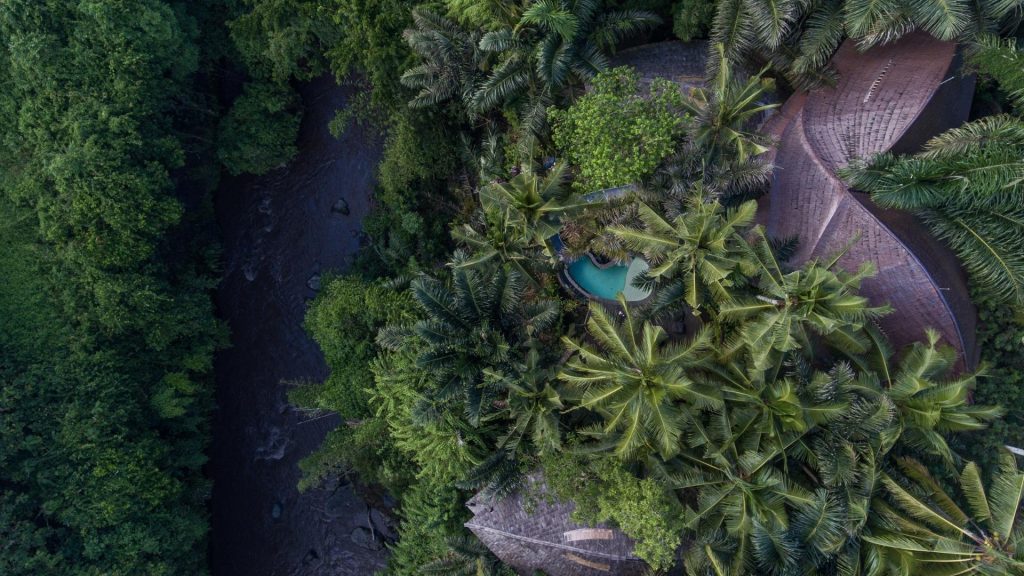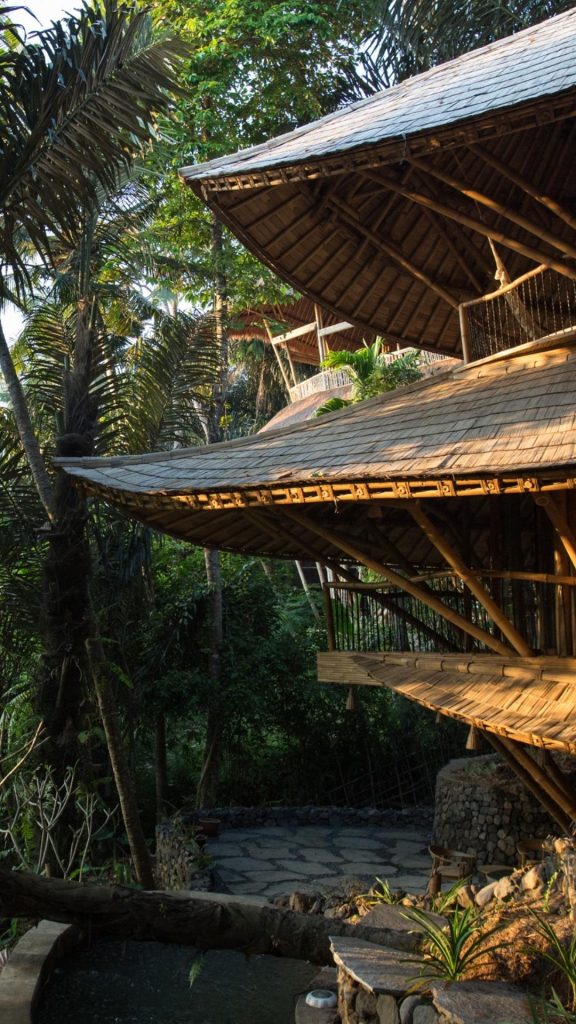 Bamboo buildings need bamboo interiors. Our furniture is designed to provide a cohesive experience in all Bamboo buildings. From serpentine sofas to charming moon chairs and bombastic bar stools, we develop bespoke furnishings and interior design elements which marry seamlessly with the aesthetic of our structures.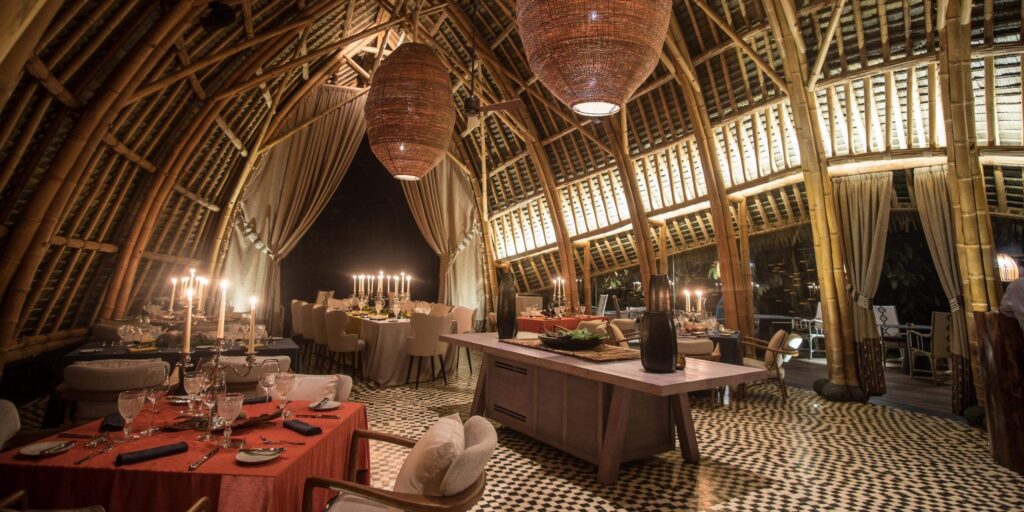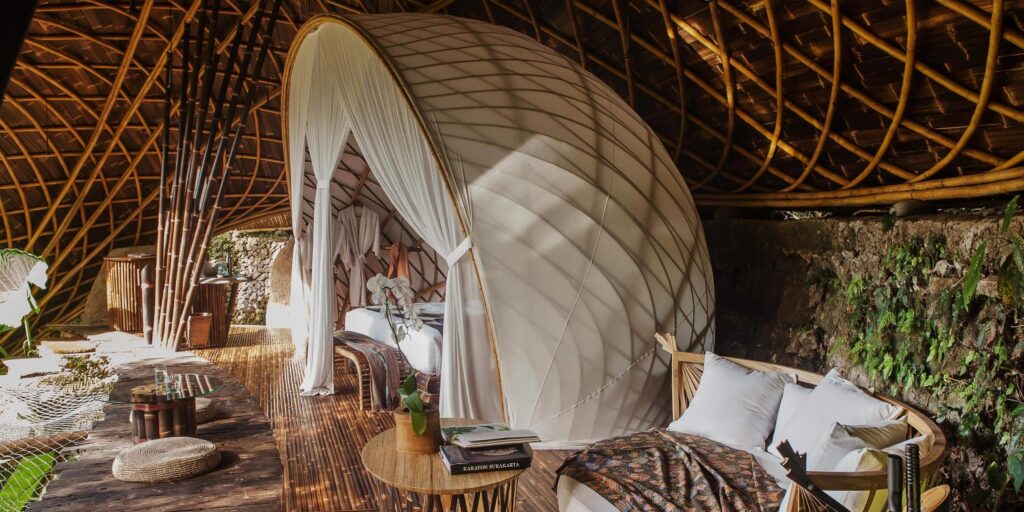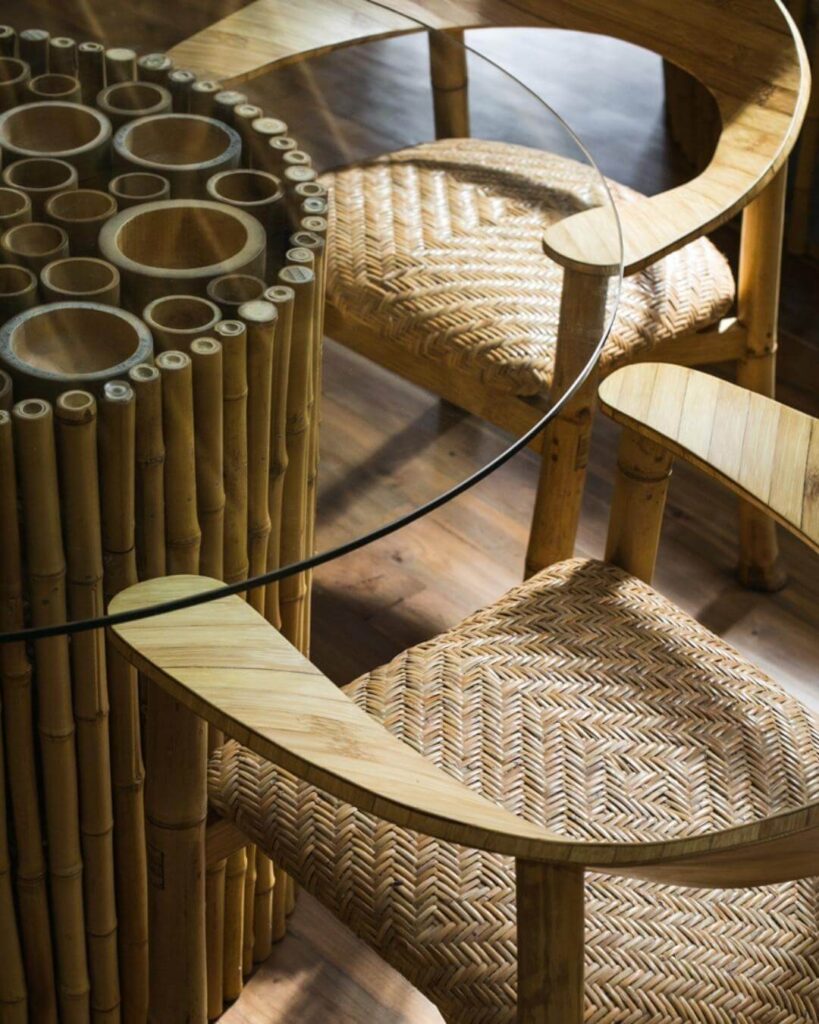 Bamboo Pure treats all its poles with a reliable, environmentally responsible, borax-based treatment solution in a dedicated facility. Without this treatment, bamboo is vulnerable to attack from wood boring insects. With this treatment, bamboo is a long-term durable timber for construction. We treat and process seven different bamboo species, suitable for construction and furniture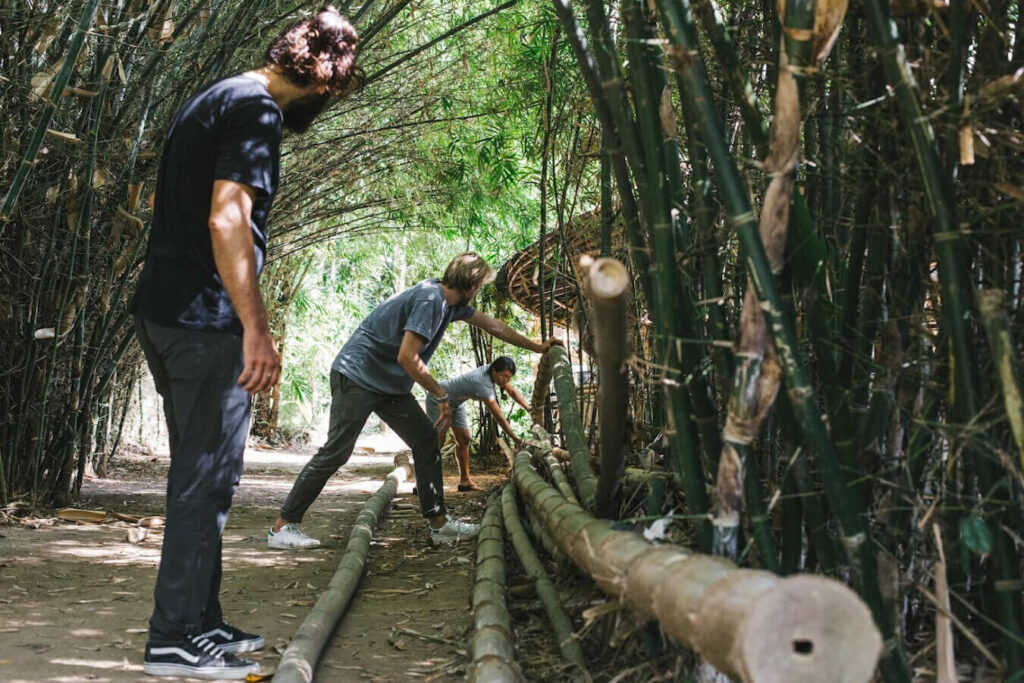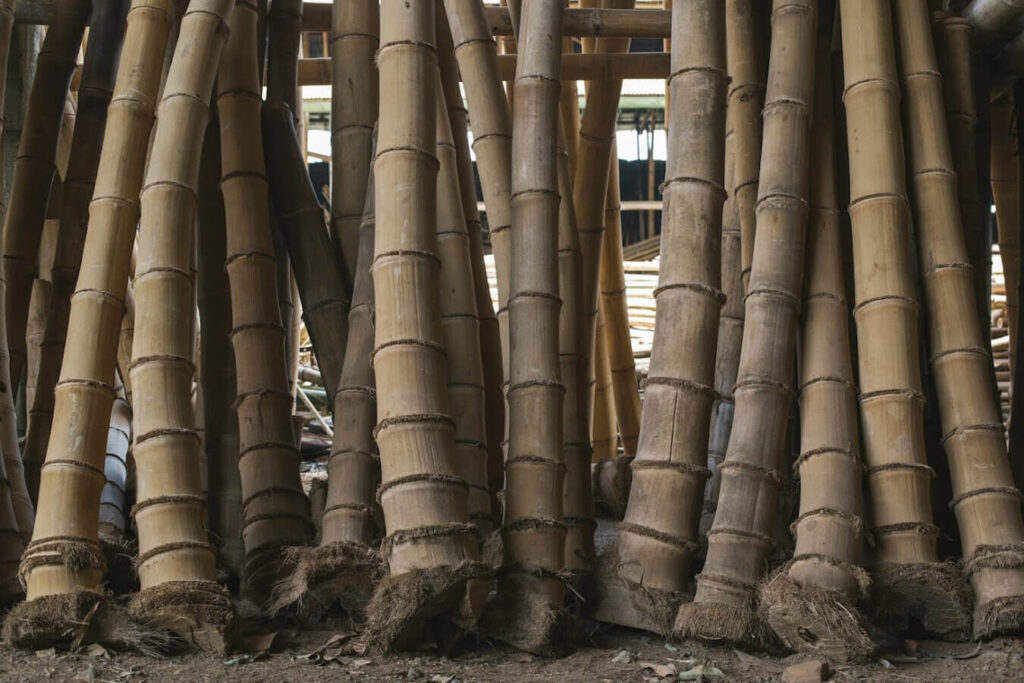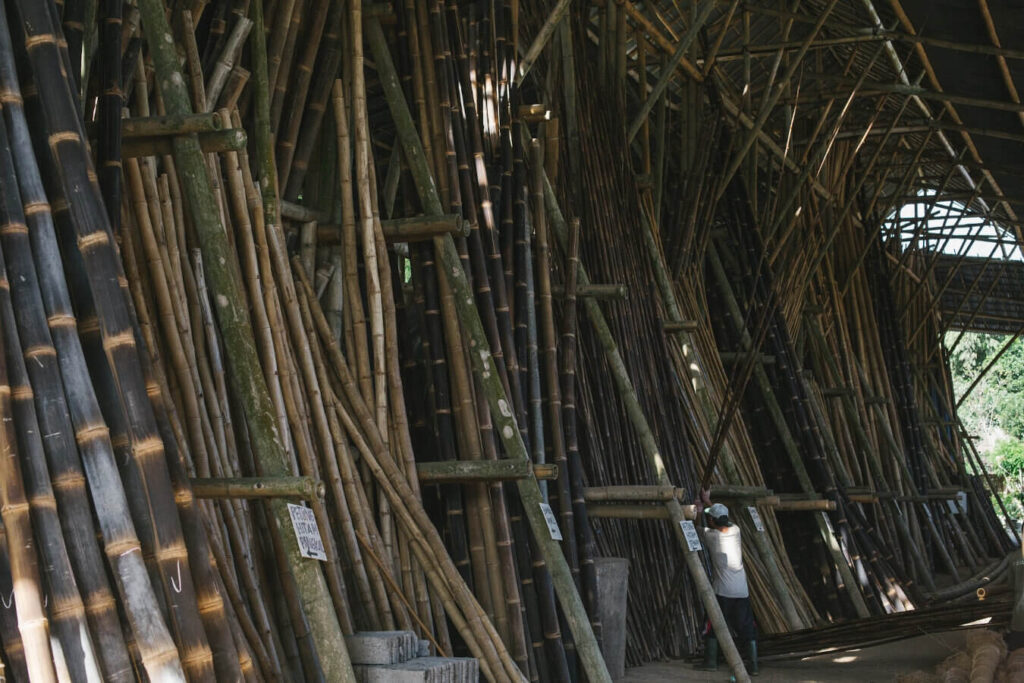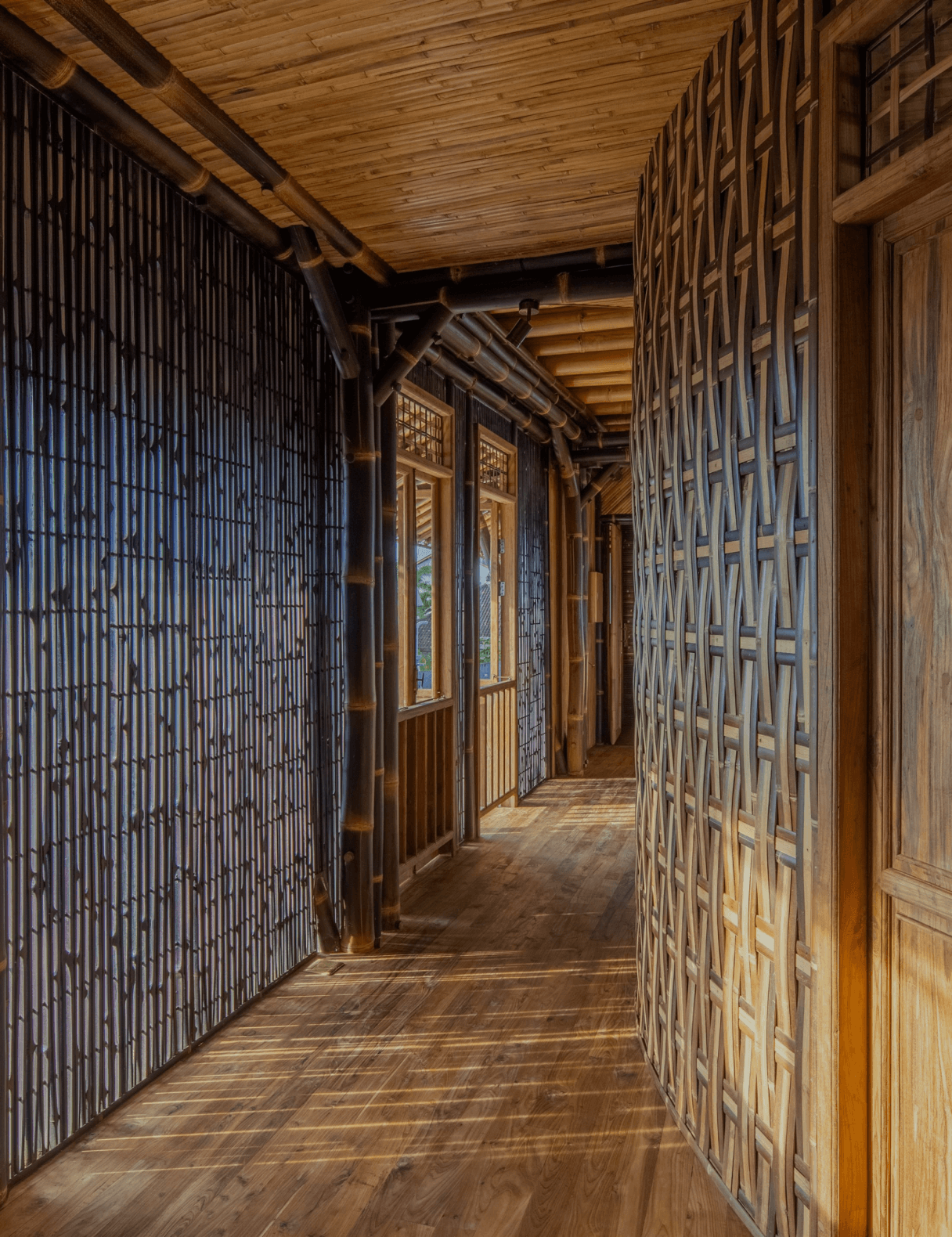 Build With Us
Join us and build a better world with bamboo. We are committed to the highest quality standards for bamboo construction.
Bali's original bamboo construction company with over 15 years of experience
Reliable laboratory tested bamboo treatment
Committed to continuous improvement in quality and cost
5 year structural warranty and option for ongoing maintenance
Geared towards unique and bespoke designs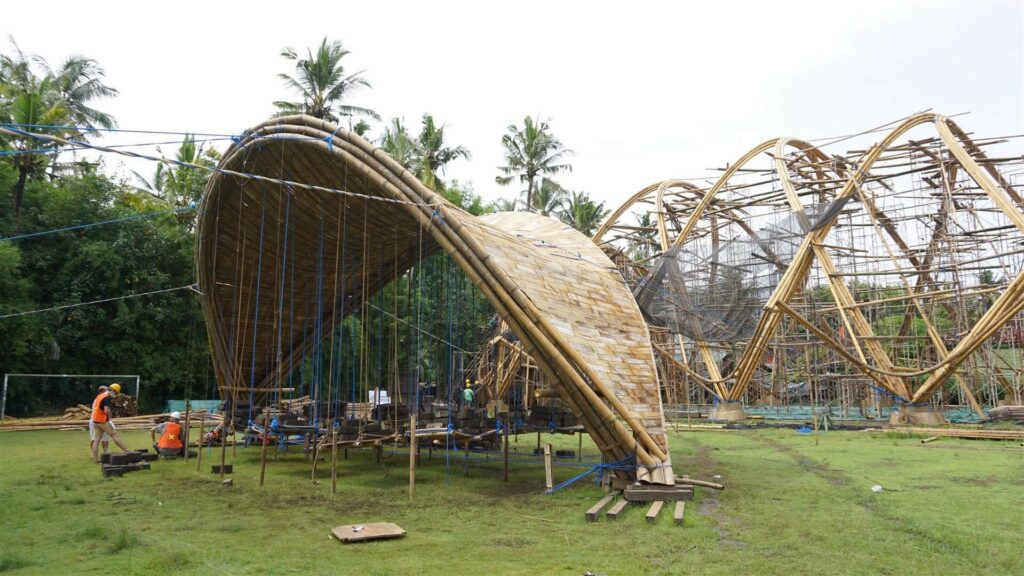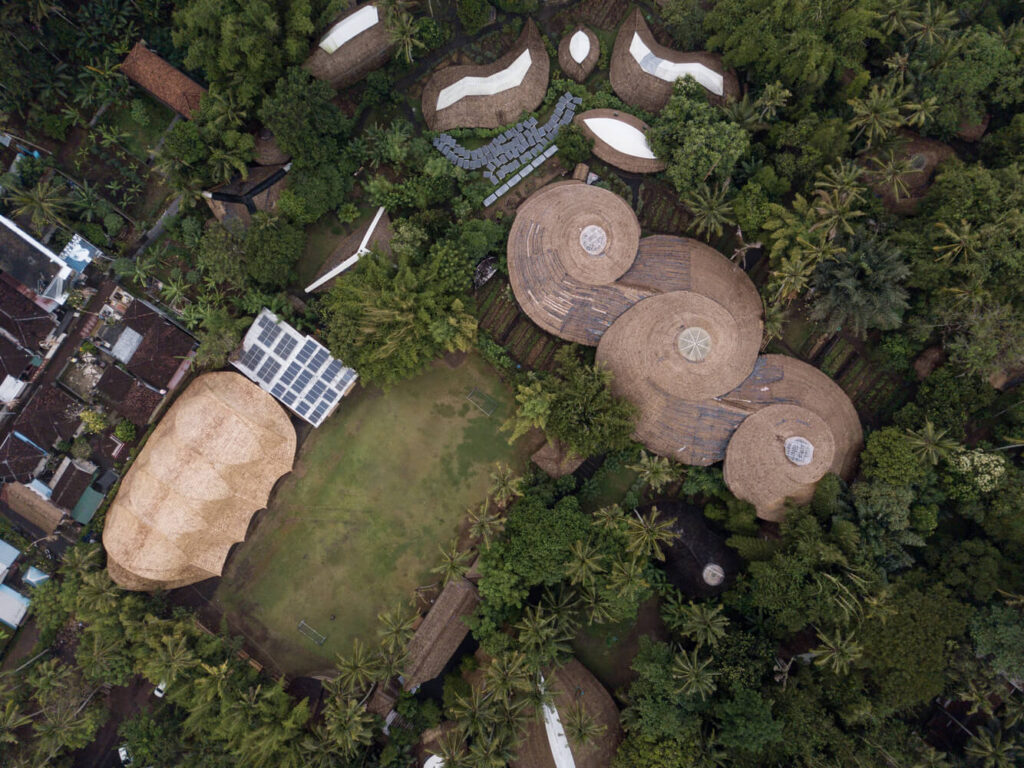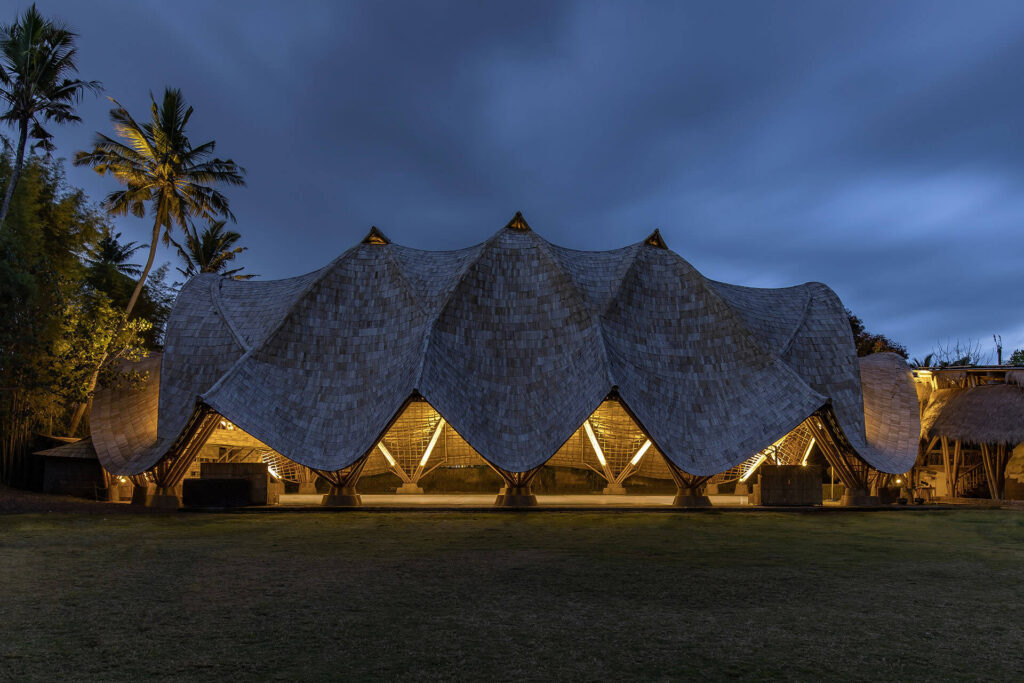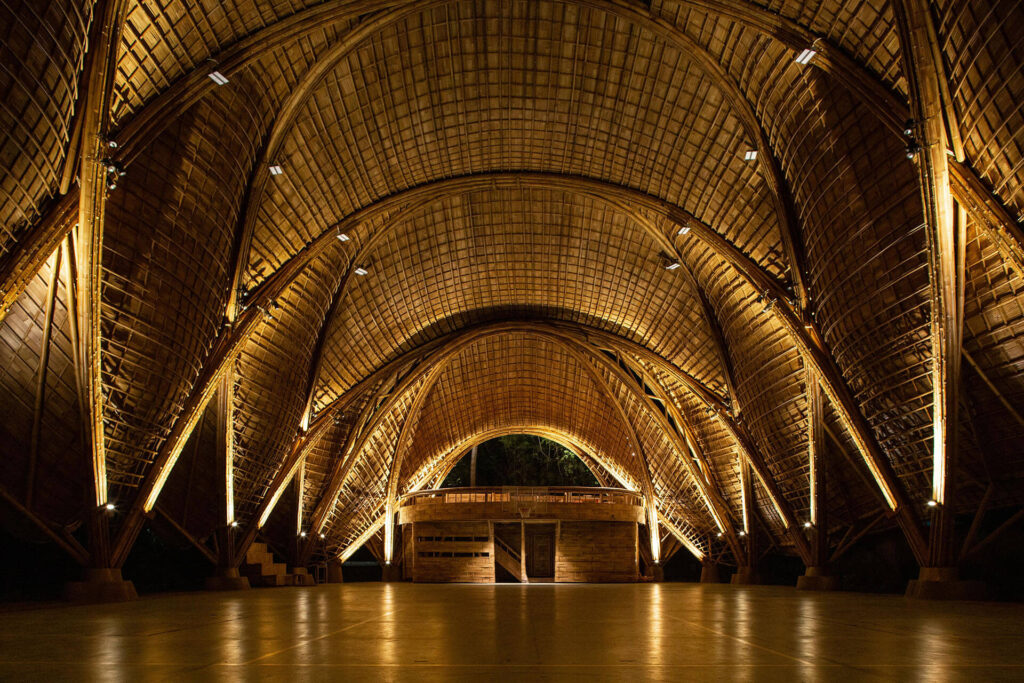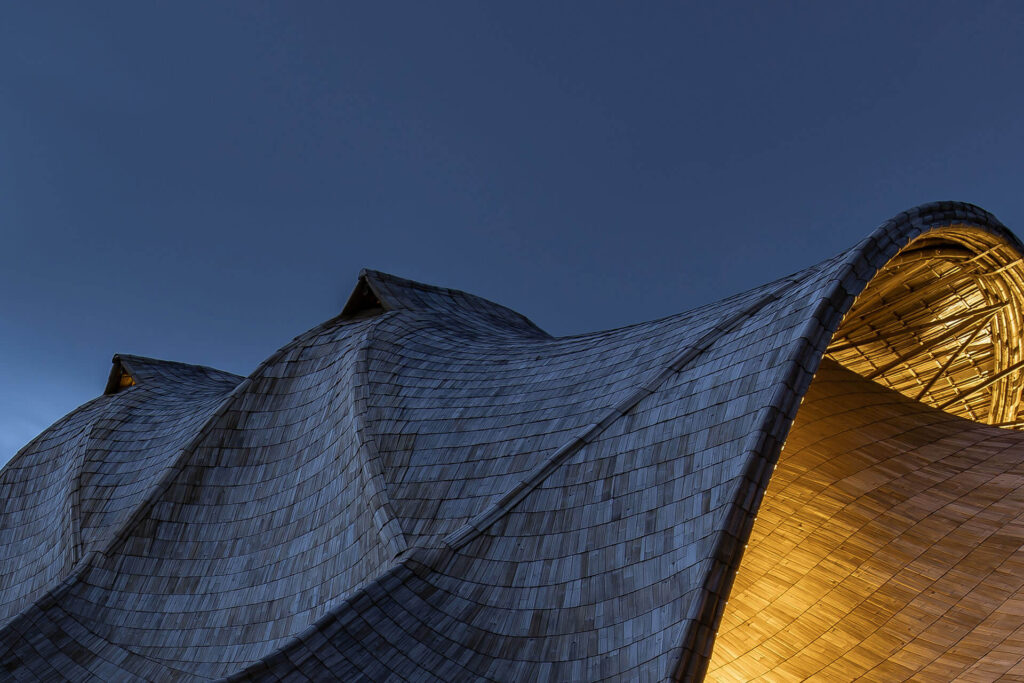 The Arc
Green School
|
Design by: IBUKU
|
Location: Sibang, Bali, Indonesia
|
Completed in 2020
The Arc is the newest building on campus at the world-renowned Green School in Bali, Indonesia. The school has a 12-year history of breaking boundaries and expanding horizons and the Arc is the newest benchmark in that history, raising the bar for sustainable education around the world.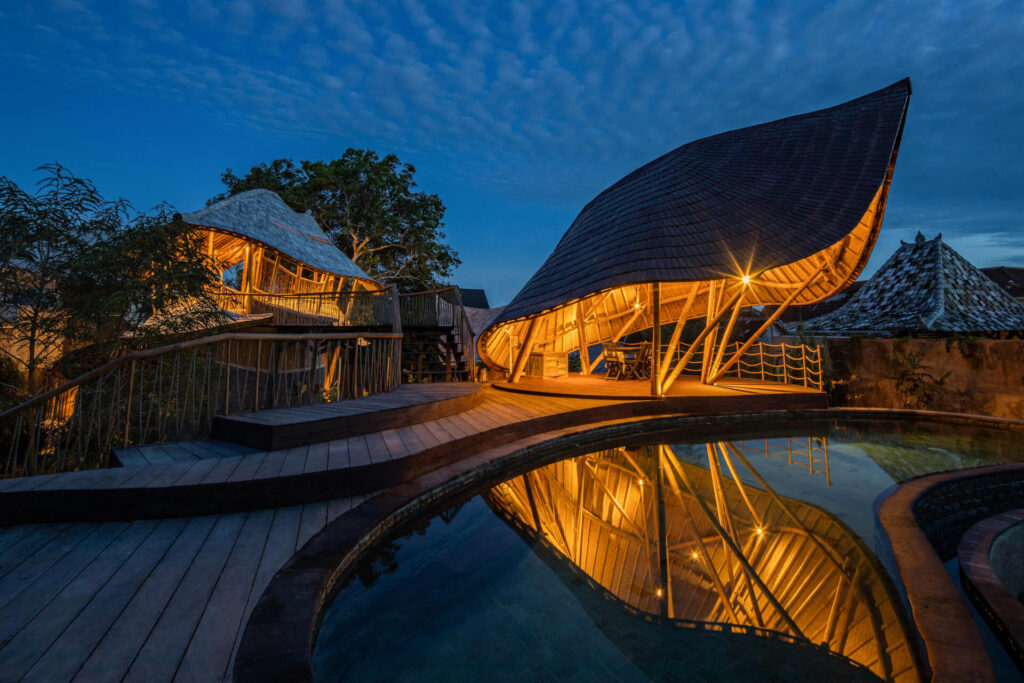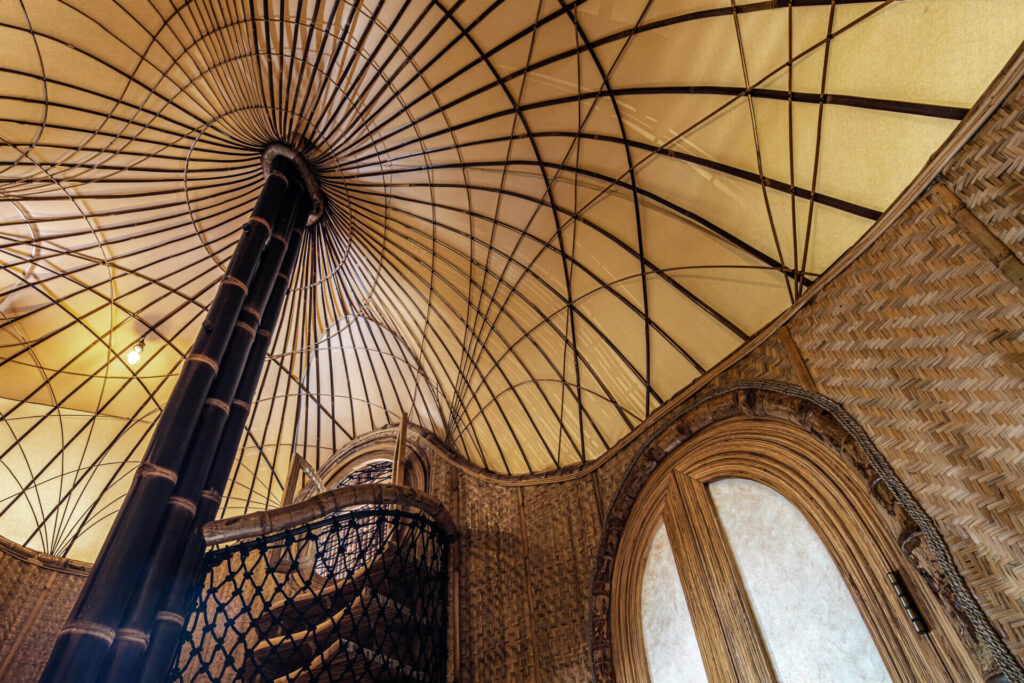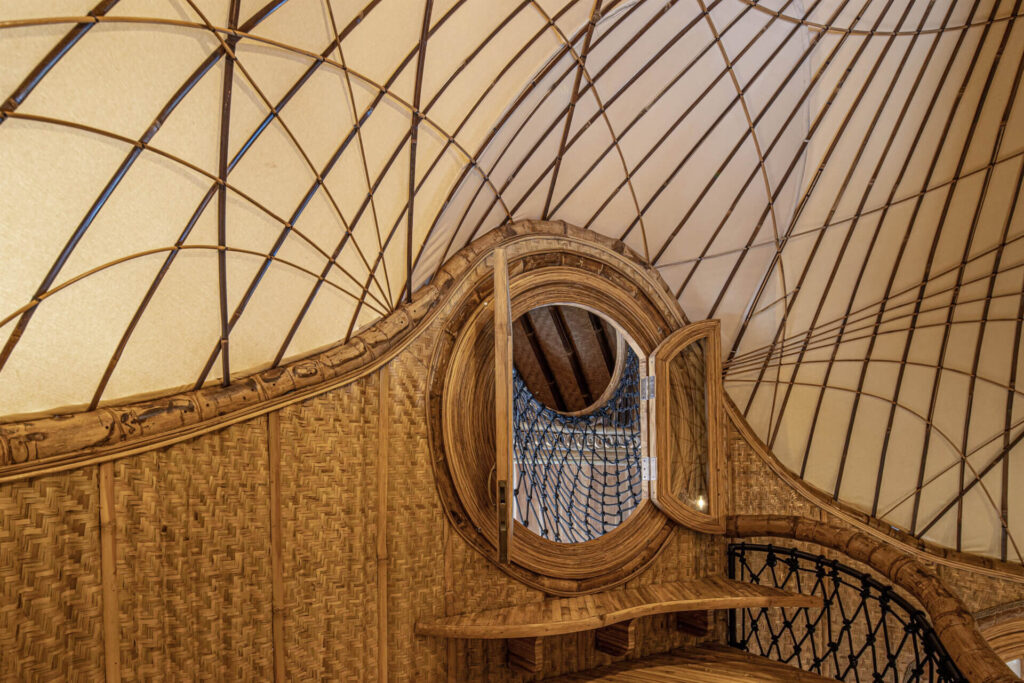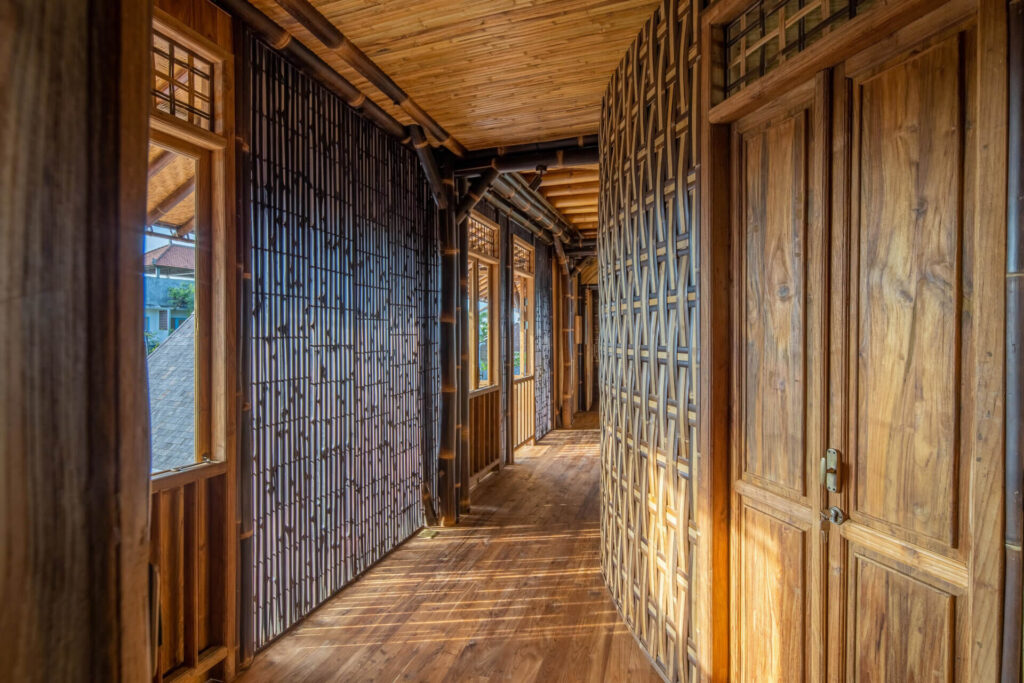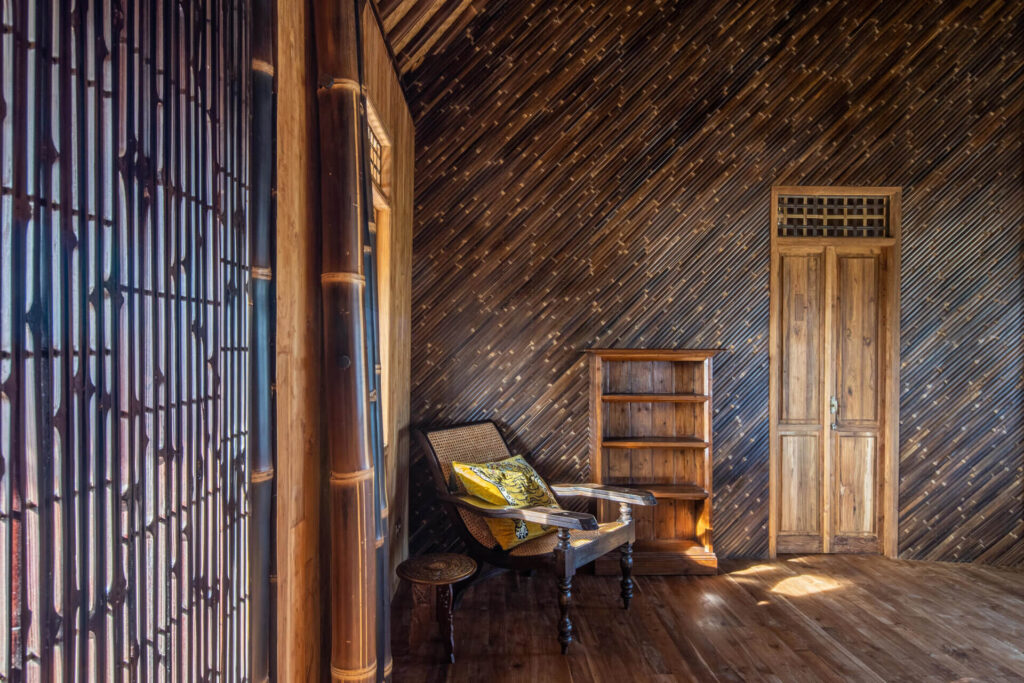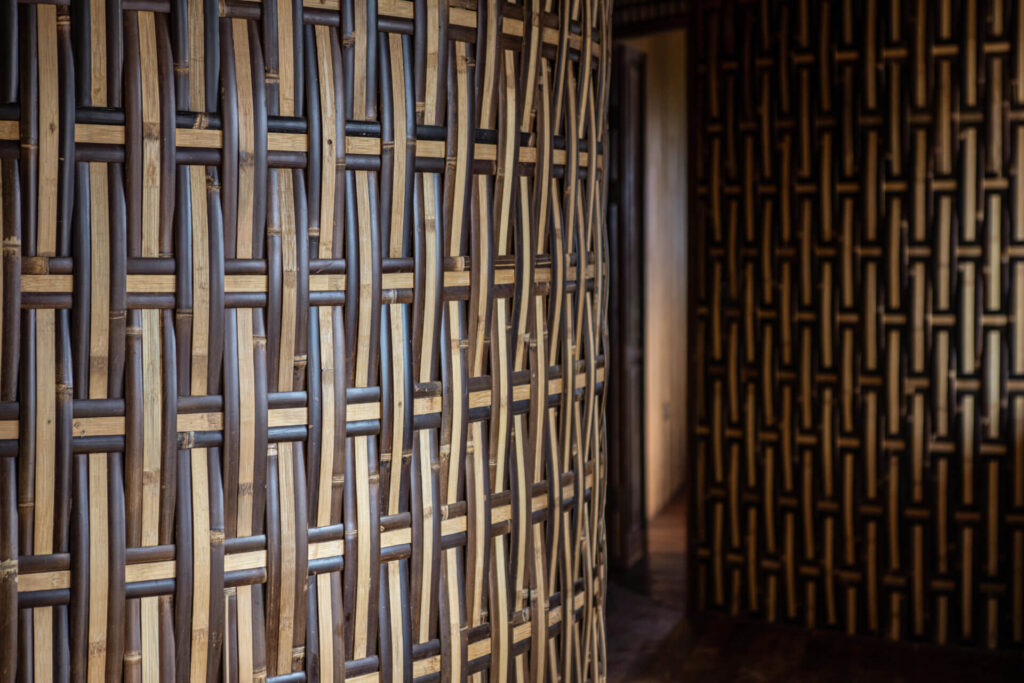 Pererenan Private Villa
Pererenan Private Villa is a large family home compound, located just a 10-minute walk from Pererenan beach on the West coast of Bali. The entire 745sqm (8000sf) property includes a main house, two guest houses, a yoga bale, a pool, and a service building.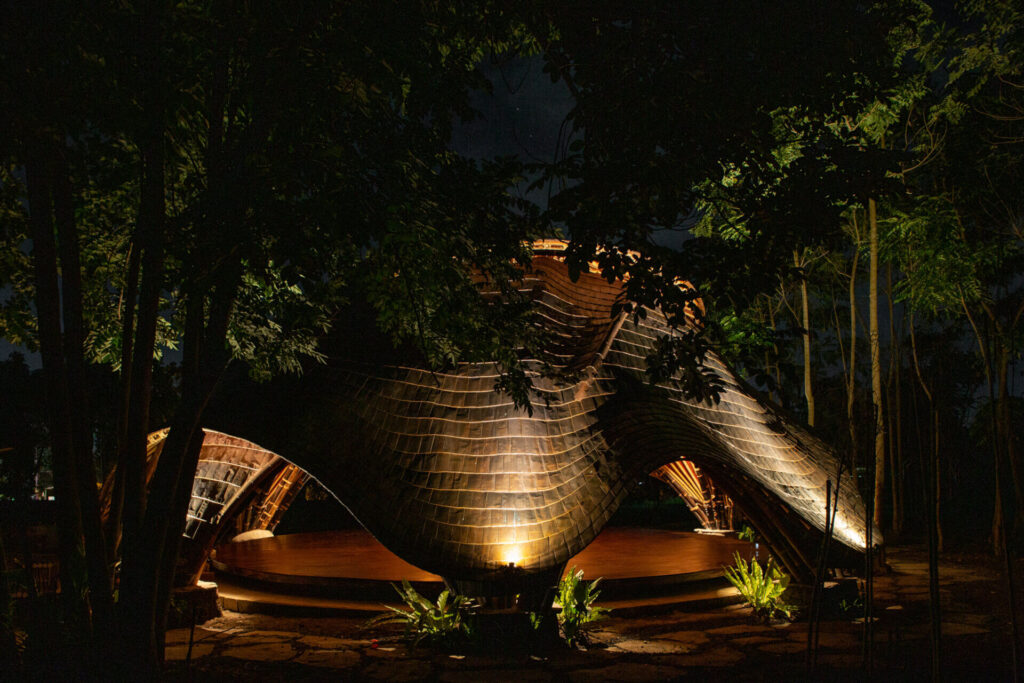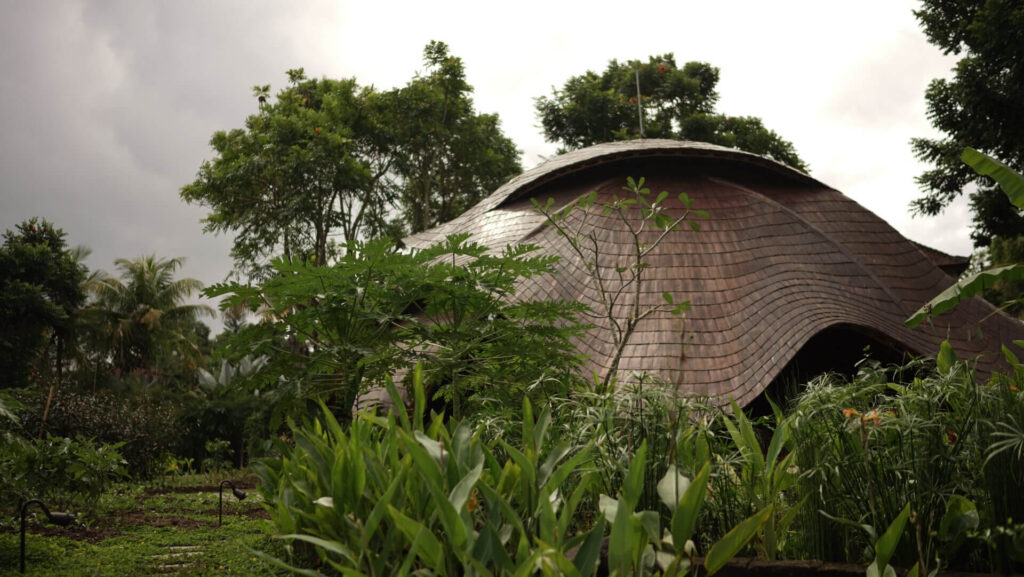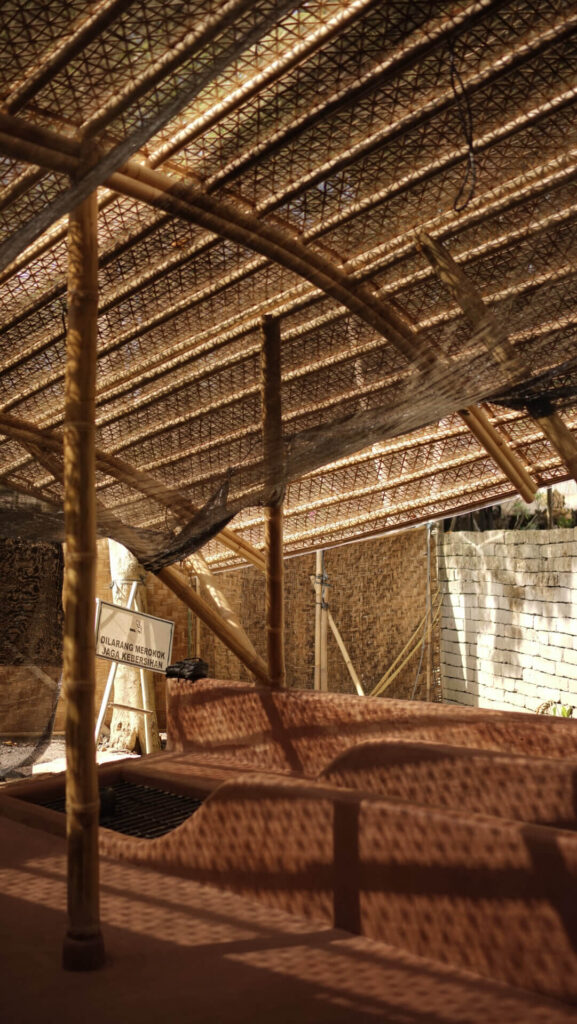 Alchemy Yoga Center
Alchemy Yoga Center was built to with a lofty goal to be the world most beautiful yoga center. Located in the heart of Ubud, and built by the longstanding vegan restaurant Alchemy, the center offers a gorgeous and sustainable destination for the many travelers, expats and locals who wish to experience yoga in glorious spaces. The center includes two yoga shalas, two bathroom buildings, a reception and shop, and various outdoor areas complete with organic permaculture gardens and water features.

"It's not just about Mari Beach Club, it's Bali that made Bali such an amazing destination. And Ibuku with Bamboo Pure completed a great job on highlighting the most of this paradise by designing and building structures and spaces that are balanced with the natural surroundings. Integrating natural materials & elements into the designs where the organic nuance will give our guest a sense of experience to wonder."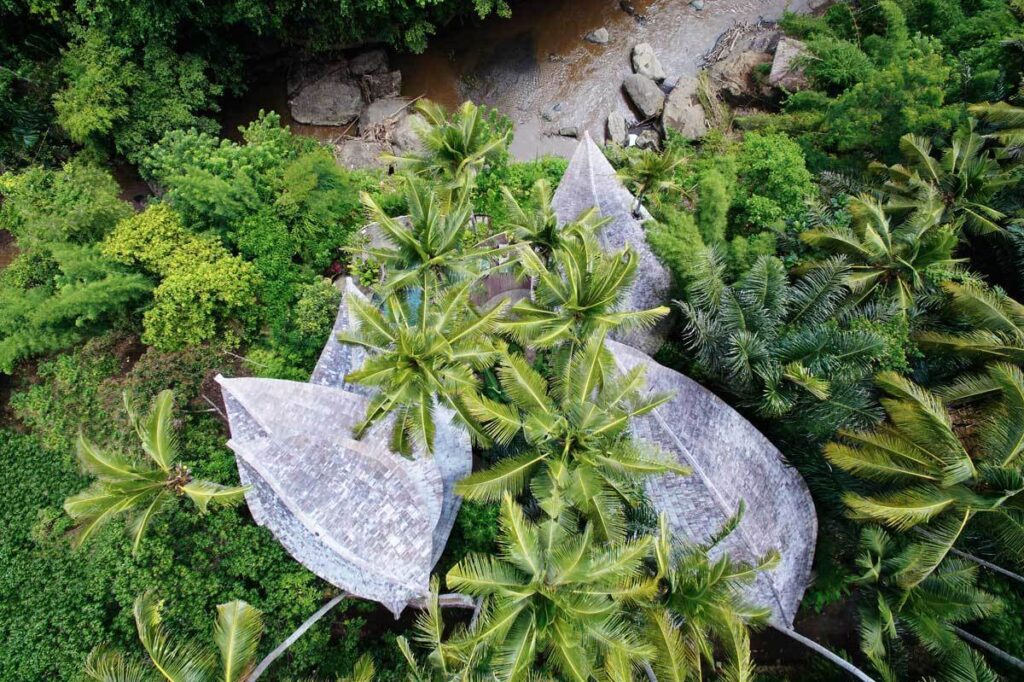 IBUKU design studio was born from PT Bamboo Pure, the construction company set up initially to build the Green School Bali. Over the years, the design and construction components of this pioneering company set the bar high for what bamboo can achieve with the right processing and treatment, as well as the careful consideration to its capabilities as a material through the design phases. IBUKU and PT Bamboo Pure have a longstanding relationship of cooperation and drive, pushing the boundaries of expectation and redefining the possibilities of bamboo construction and design.